PrairieRose's Litomysl Angeni (Geni)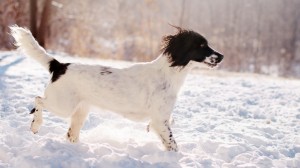 Geni x Dundee puppies due June 21st, 2016.

Geni is a larger animated black and white female. She is stylish, a great bird finder and she trained easily. Her mother is FC AFC Milan Lynch's Buccleuch and her father is FC Paragon's Raigain Macaoidh.
She lives in Northern Minnesota and is a grouse hunting fiend. She loves tracking and flushing pheasants. Chasing rabbits is another of her specialties. She occasionally gets out on ducks as well.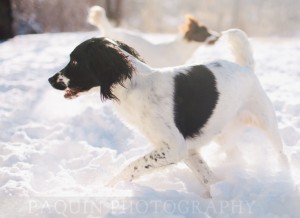 With Geni's pedigree you can see it doesn't get much better than that. She is a loved inside member of her household and hunting companion that is equally at home with her family, in the woods, prairie, and water.
View PrairieRose's Litomysl Angeni (Geni) Pedigree – Click here.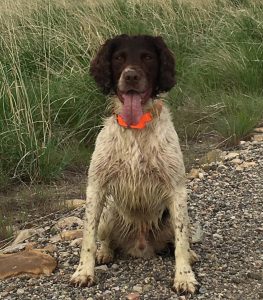 Grandview's Ballroom Dancer's (Dundee) sire is two time National Champion Beggarbush Clipper. He is a smooth bird finder with a nice nose and flush. Not only is he a smooth field trial dog he is a wonderful house dog.
He is an excellent family dog and spends much of his time with his owners indoors.
If you are looking for a bird finder or rabbit dog this is the premium breeding you are looking for.
Dundee's mother is FC AFC CFC Damrie Foxy Daisy taking 2nd in Nationals.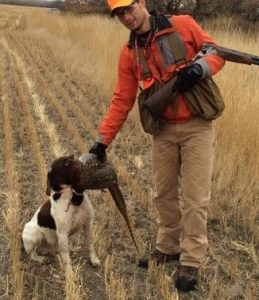 Check out Dundee's Pedigree yourself – click here please.
Please call (507) 722-1504 if you are interested in having one of the Geni x Dundee puppies, due June 21st, 2016. Deposit of $400 holds your puppy. Great chance to get your hands on a puppy from Geni x Dundee. PrairieRose puppies already out there are highly valued by current field trialers. They will also make fine hunting dogs.
This is Geni's littermate Mick on the left and mother Millie on the right.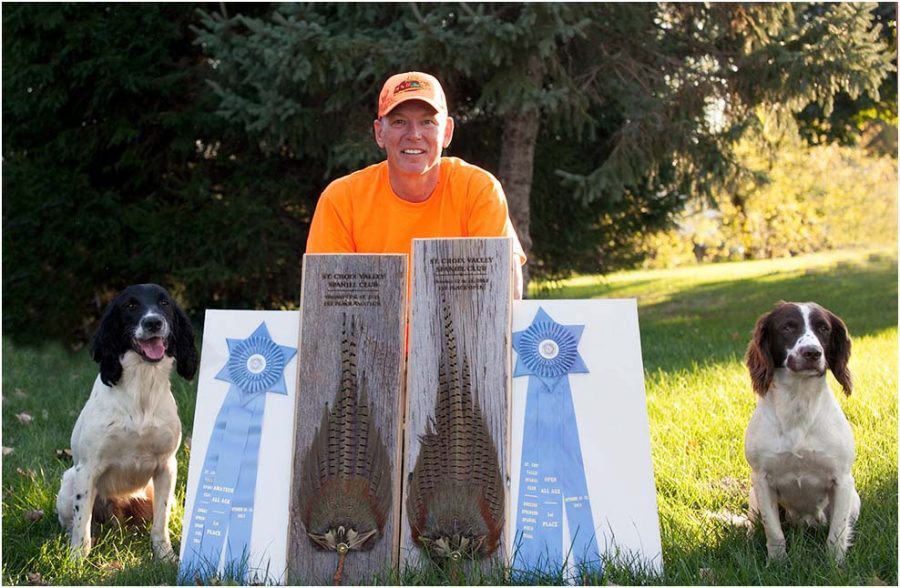 This is Ranger out of Geni's littermate Daisy.
Lorenz National High Point Puppy.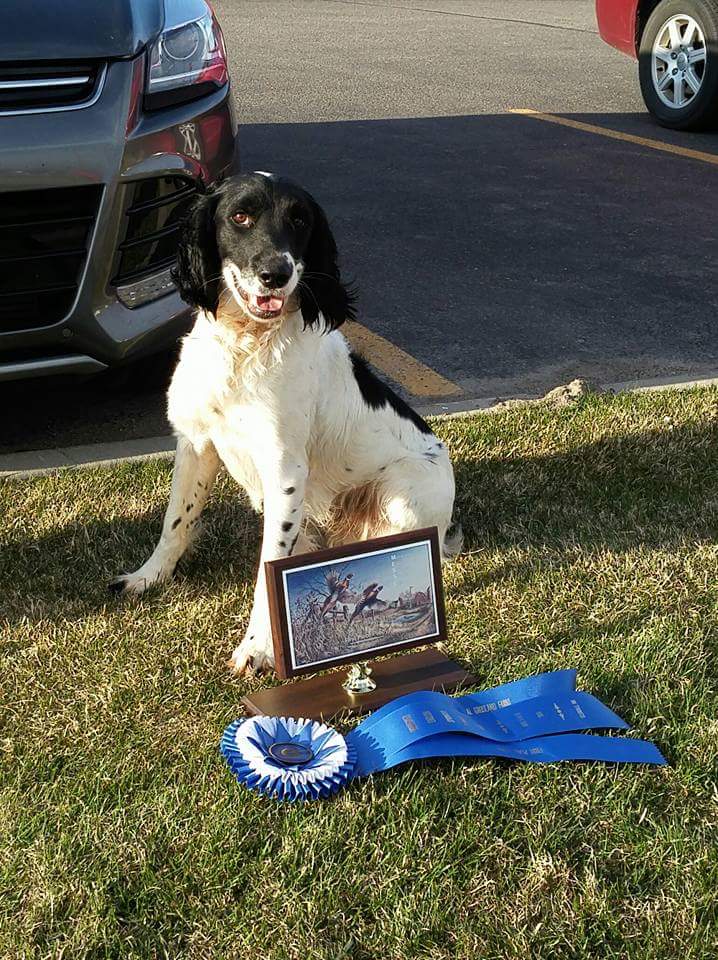 Ranger Won the Lorenz National High Point Puppy Trophy as well: